The company BIR, one of the main waste management firms on the Norwegian market, has once again put its trust in CONTENUR and purchased a fleet of 172 new containers that will be distributed mainly in the City of Bergen.
To be specific, it is a fleet of 104 Model 2Side System units (3,600 Litres) and 68 2Side System units (2,000 Litres). The letter ones are entirely new to this Scandinavian country given that in the past they have always had the 3,600-litre 2Side Model in their streets.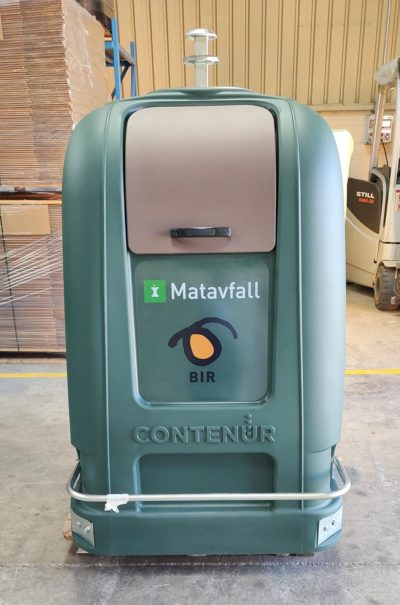 These vertical-bilateral loading containers operate by means of a lifting system with a mushroom-type hook which makes unloading easy. Furthermore the lifting-emptying system is protected from corrosion, which is another important characteristic that guarantees that it is solid and long-lasting. Its design has been perfectly thought out to prevent buckling because the side relief provides the assembly with robustness and ensures that it is rigid. It is also designed to adapt perfectly to the urban environment.
The 2Side System Model is manufactured by rotational moulding with high-density linear polyethylene using recyclable materials that do not harm the environment, making it an environmentally-friendly production.